Environmental Policy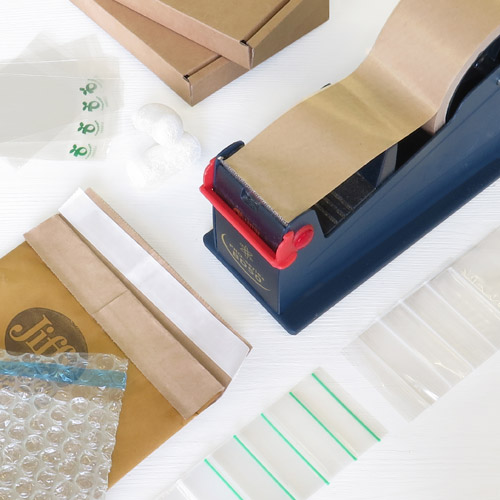 As a business we recognise a responsibility towards the environment beyond legal and regulatory requirements. We are committed to operating in a sustainable way as possible and making continual improvements to our environmental performance. Specifically we try to address the following areas:
efficient use of water and energy
minimising waste (including working with suppliers to minimise their packaging)
reusing packaging and other materials
recycling any office waste
ensuring old electronic equipment is reused or disposed in an environmentally friendly way (we use Edinburgh Remakery).
In terms of our own packaging, we have spent a lot of time trying to provide a complete eco-friendly packaging solution:
♻️ MAILING BOXES: all the boxes we use to package your goods are made in the UK and are 100% recyclable. The brown boxes are made from recycled material and no bleaching is involved in their production.
♻️ PACKING TAPE: we use paper kraft tape, which is 100% recyclable, as an alternative to standard polypropylene packing tape.
♻️ BUBBLE BAGS: the biodegradable bubble bags we use contain a biodegradation initiator, which promotes the growth of microbial colonies and means they will biodegrade at a significantly quicker rate than conventional bubble bags.
♻️ COMPONENT BAGS: our smaller components and gems are packaged in bags which are made from a renewable plant based resin film and are 100% compostable (certified EN 13432). These are available to purchase on our website.
♻️ GRIP SEAL BAGS: when it is not possible to use the smaller compostable bags we have switched to grip seal bags with a green top edge. These bags meet ASTM D5511 standards and will biodegrade quicker than standard grip seal bags. They can also be recycled with plastic carrier bags at your local recycling facility. Occasionally suppliers will send us individual products in standard plastic grip seal bags - instead of repackaging these products we will reuse these. bags.