ENVIRONMENTAL POLICY
---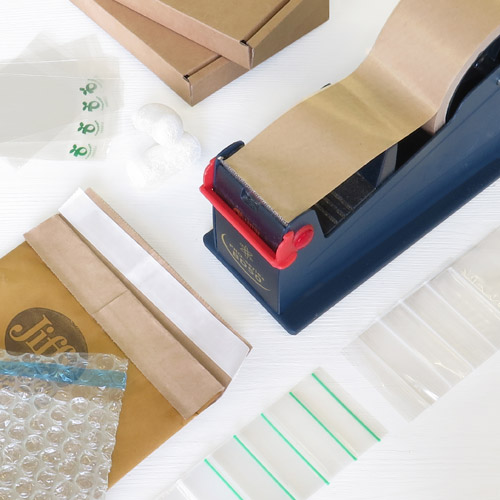 As a company we take our responsibility towards the environment very seriously and know many of our customers feel the same way. We have spent a lot of time trying to switch to a complete eco-friendly packaging solution. We are by no means perfect but always try to REDUCE - REUSE - RECYCLE wherever possible.
♻️ MAILING BOXES: all the boxes we use to package your goods are made in the UK and are 100% recyclable. The brown boxes are made from recycled material and no bleaching is involved in their production.
♻️ JIFFY BAGS: our padded jiffy bags are made with a recycled paper fibre lining and are 100% recyclable (unlike padded mailers with bubble liners). We recommend you do not cut open these mailers but pull the flap firmly to open and avoid the paper fibre from spilling out.
♻️ PACKING TAPE: we use paper kraft tape, which is 100% recyclable, as an alternative to standard polypropylene packing tape.
♻️ BUBBLE BAGS: the biodegradable bubble bags we use contain a biodegradation initiator, which promotes the growth of microbial colonies and means they will biodegrade at a significantly quicker rate than conventional bubble bags.
♻️ COMPONENT BAGS: our smaller components and gems are packaged in bags which are made from a renewable plant based resin film and are 100% compostable (certified EN 13432). These are available to purchase on our website.
♻️ GRIP SEAL BAGS: when it is not possible to use the smaller compostable bags we have switched to grip seal bags with a green top edge. These bags meet ASTM D5511 standards and will biodegrade quicker than standard grip seal bags. They can also be recycled with plastic carrier bags at your local recycling facility. Occasionally suppliers will send us individual products in standard plastic grip seal bags - instead of repackaging these products we will reuse these bags.