About Us
Providing all the high quality gemstones, jewellery findings, tools and supplies you need to take your jewellery making ambitions to the next level.
"I have only just recently begun using The Curious Gem for my jewellery supplies. They provide outstanding service every single time and go above and beyond to help. Their products are high quality and perfect for my jewellery business. Thank you so much."
Where it all started
The Curious Gem was founded in 2007 by Victoria Brown, who was frustrated at not being able to find a reliable source of high quality gemstones and beads for her own jewellery designs. Today we're a team of over 20 people, based in the beautiful city of Edinburgh. We supply customers across the UK and around the world, who know us for our large range of products, our expert advice, and the fact that we send out their orders quickly, efficiently and with no fuss.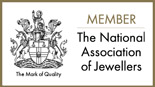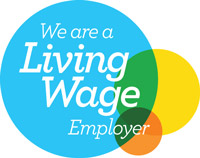 "I highly recommend The Curious Gem. It stocks a great range of quality items and the staff are super helpful. Orders are processed very efficiently and everything comes clearly labelled, making it so easy to keep tabs on what I have and what I need to reorder. I'm happy to be a repeat customer and buy with confidence each time."
Company Values
Our values lay down the foundation for what we as a business care most about and provide a common purpose that all employees should understand. As a team we collaborated together and chose a set of meaningful values that reflect what The Curious Gem stands for.
RESPONSIBILITY

A responsible business strategy underpins all our core values. We are committed to socially and environmentally responsible business practices providing long term benefit and value to our customers, employees, supply chain, the environment and wider society.

INCLUSIVITY

We are a business for everybody: accessible to the student and professional, from novice to expert. At work we create a sense of belonging for everyone, regardless of position, from all backgrounds and celebrate diversity in a growing team where everyone is equally valued, respected, heard and matters.

HAPPINESS

We aim to promote a happy and supportive workplace where employees feel valued, appreciated and engaged within a friendly and welcoming team. We want every customer to feel happy with their interaction with our business and exceed their expectations

TRUST

We are open and transparent and take an honest approach to our work and the products we sell. We seek to build long-term relationships with our customers, employees and suppliers built on open communication and mutual respect.